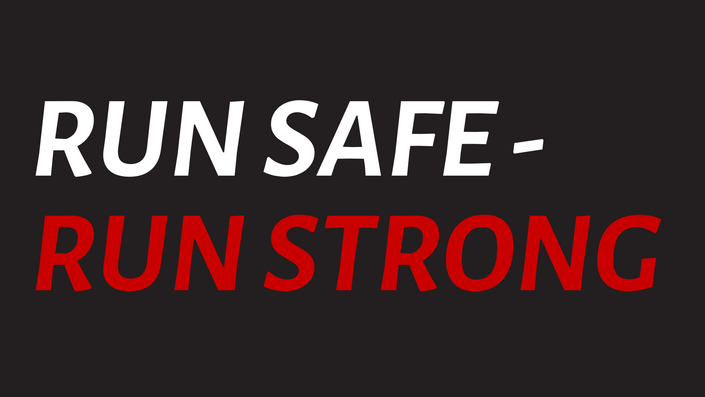 RUN SAFE - RUN STRONG
Your Ultimate Guide To Running After Meniscus Surgery and Beyond
Want to get back to running the way you did before meniscus surgery — strong, confident, and unstoppable?
Do you want to get back to running safely - without any set-backs?
Do you want to be certain about what pain is OK - and know exactly what your body is telling you - so that you can up your mileage with confidence?
If you answered YES to any of these questions…
Then "Run Safe — Run Strong: Your Ultimate Guide to Running After Meniscus Surgery and Beyond" is EXACTLY what you've been missing.
This all-online program is a one-of-a-kind course designed specifically for runners who want to return to running safely and confidently — and prevent future injuries and setbacks.
Recovering from meniscus surgery is a rocky, frustrating road full of ups and downs, painful runs, and uncertainty. It's the feeling of cheering your race buddies on at the finish line, all while wondering when you'll finally be able to get back to racing (or even back to your old mileage).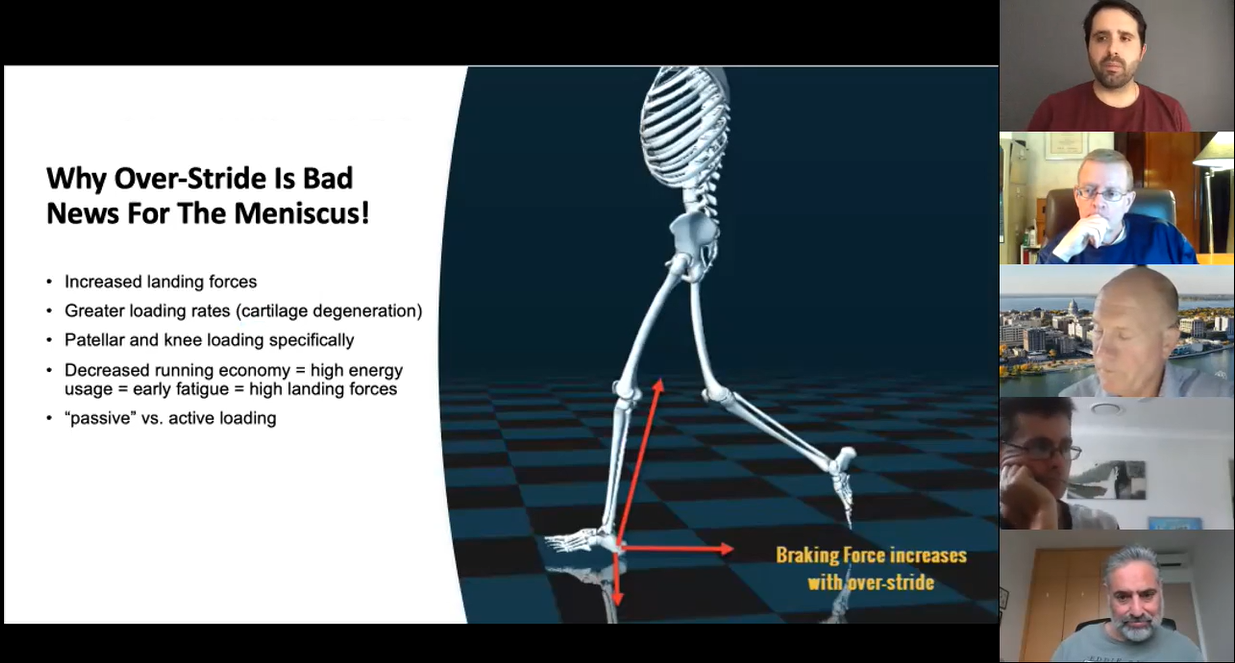 After meniscus surgery, 1 in 3 runners reports uncertainty or a lack of confidence in their knee.
Even if you've technically been cleared to run by your surgeon and PT, you may not feel safe enough to push your limits!
That's because your surgeon's definition of recovery is different from yours.
It's a return to "normal function," instead of to pre-injury capabilities.
As long as the tissue technically heals, the surgeon considers it successful — but that's not success for you. You want better than average.
Success is long runs on the weekends, training for your next half, full, or ultra, and enjoying a post-race beer with your training partners.
It takes a lot more than just regaining range of motion to feel successful and "recovered" after surgery.
You need a program designed to bridge the gap between "healed tissue" and a knee that's ready to run. You need a program designed by experts - who truly understand runners - to make sure that your knee is prepared for the repetitive stress of running, so that you don't sustain another injury.
If you don't feel confident that your knee can handle the stress of running, but you're tired of resting, waiting, and doing the same PT exercises over and over without being challenged….it's time to try something different.
That's where "Run Safe — Run Strong: Your Ultimate Guide to Running After Meniscus Surgery" comes in.
It's specifically designed for runners just like you, looking for expert guidance and care in returning to the thing you love the most.
WHO THIS PROGRAM IS FOR:

You've been cleared to run by your medical team, but you're not sure where to start or what to do to make sure you don't get injured again

You're anxious to start pushing yourself in workouts again, but the sporadic pain and swelling and unpredictability of rehab are holding you back from running the way you really want to you

You just finished regular physical therapy - but still don't feel confident in your body and are cutting your runs short - "just in case"
You want to talk to and share stories with a community of runners who have been through the same thing you have — and who are successfully back to running now
In understanding pain and recovery, knowledge is power — as long as you know how to apply it. In this course, you'll build a strong foundation of running knowledge, including exactly how to apply it to concrete situations.
LEARNING OUTCOMES YOU CAN EXPECT FROM THIS PROGRAM:
Why average PT isn't good enough and how to optimize your recovery to get back to what matters most: running

What causes meniscus tears and how to avoid them

Clear milestones and checkpoints you should be striving for during the recovery process

What to expect throughout recovery, and why it's going to be an up-and-down experience

The criteria you MUST MEET in order to safely return to running — and how to know if you're there yet

The exact progression and steps to take when returning to running

The difference between good pain and bad pain — and know when you can push through

The ideal running mechanics to protect your knee so you can run confidently for years to come
WHAT YOU GET:
The course is 5 self-paced, knowledge-packed video modules that are easy to follow and taught by Dr. Kevin Vandi himself. The sessions were recorded LIVE - so you get to hear burning questions from runners just like you - and hear Dr. Vandi answer them personally.
Plus, I'm including 2 huge BONUSES at no extra cost:
1. The "Running Readiness Packet" built from more than a decade of helping runners return after surgery. You'll get all the information and testing essential to knowing when you're ready to run, including:
The Return to Running progression checklist to show you exactly what milestones you should be striving for, and when

Self-testing guide for assessing whether or not your knee is ready for the demands of running

A PDF detailing how to reintroduce biking and running while keeping your knee safe, including all the workouts written for you!
2. A three month membership to live coaching calls. You'll get to meet live with Dr. Kevin Vandi and other runners from around the world to discuss anything and everything running, including how to tailor the program to your needs, specific aches or pains you're feeling, and anything else that might come up — in case you get stuck or have additional questions!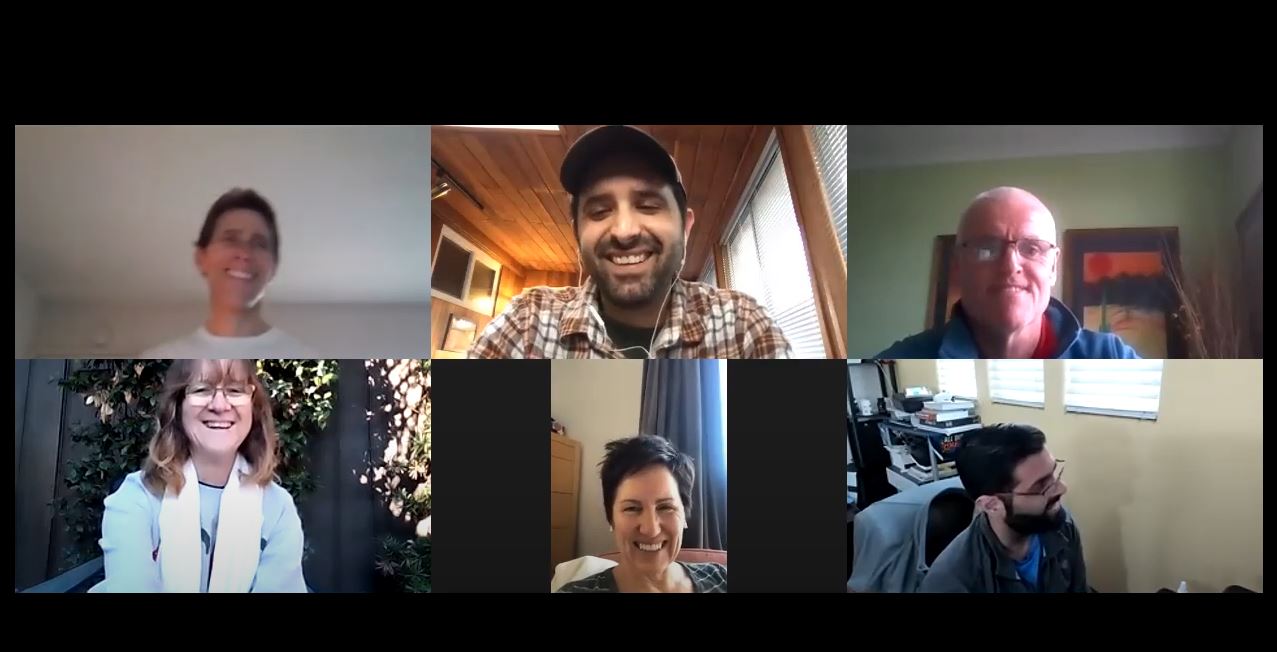 Here's what some of our runners had to say about working with Dr. Vandi: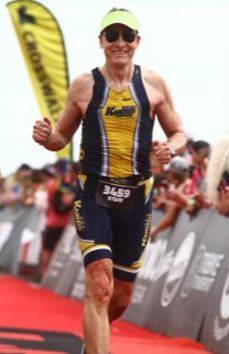 "This program radically changed my running biomechanics so I could run pain-free after 9 knee surgeries (including 2 ACL reconstructions). Recently, I completed my first IronMan. 2.4 mile swim, 112 mile bike, 26.2 mile run. At age 57! My knees were fine all the way through a year of training and the race itself. Thank you!"
-Steve, Ironman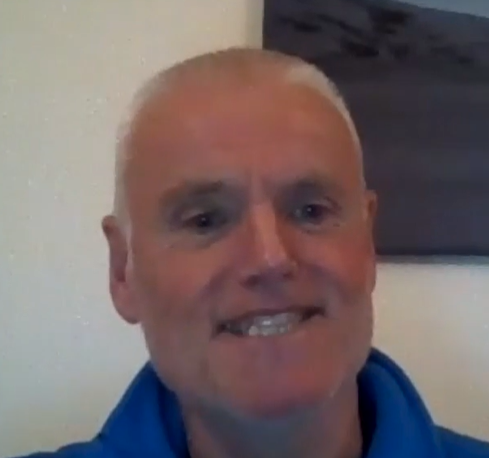 "After my injury, even after the worst of the pain had subsided and I was pretty comfortable in my day to day, any hint of pain returning worried me for days. I'd back off my exercises, go back to the basics, and be on high alert waiting for another catastrophe. Lo and behold, it's been more than a year now, and while there have been uncomfortable days — no reinjury. I'm feeling more confident in my body every day, and I trust the process. The team at Competitive Edge helped me to understand that there's going to be a learning curve in reintroducing running and other challenging movements. They helped me understand the difference between good pain and bad pain and feel more confident pushing myself again, which is huge (plus, they put up with my panic anytime I started to hurt again). Having expert reassurance made a big impact on my confidence, and I can't thank them enough. Pain doesn't make me panic anymore, and that's worth more than I can say for my state of mind."
- Guy
If you're tired of being frustrated and uncertain about the health of your knee, and you're wondering if you'll ever get back to running the way you're used to, then you need to sign up for this course.
You CAN get back to pre-injury mileage and paces. And you can run with strength and confidence again.
Don't believe me?
Enroll in RUN SAFE - RUN STRONG: Your Ultimate Guide to Running After Meniscus Surgery and Beyond - and find out!

This program combines the BEST and most up-to-date research on running readiness with more than a decade of real-life expert experience treating runners just like you.

Meet Your Coach, Dr. Kevin Vandi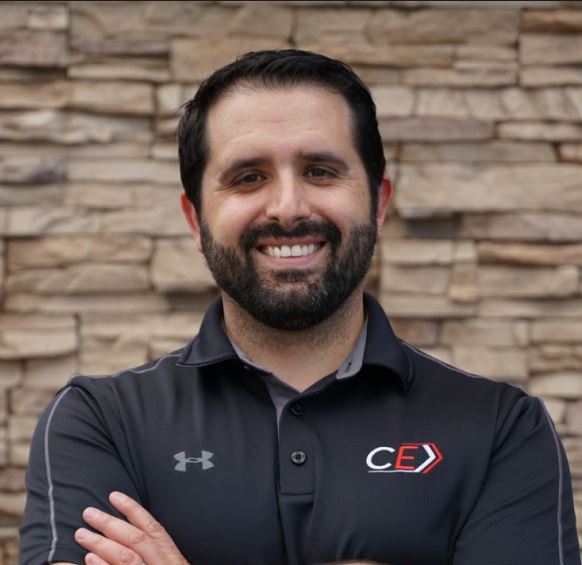 Dr. Kevin Vandi is the author of The Running Blueprint and a nationally recognized specialist in running biomechanics, orthopedics, and sports performance. He's lectured around the country, speaking to runners, physical therapists, and sports scientists on how to optimize running mechanics for efficiency and speed while decreasing injury risk.
Kevin is the founder of Competitive EDGE Physical Therapy, where he and his team have successfully trained more than 800 runners. Kevin has over 15 years of experience working with athletes of all levels and currently serves as the physical therapist for the San Jose Earthquakes professional soccer team.
During his professional career Kevin has consistently been on the forefront of cutting edge running and sports biomechanics technology. As founder of The Running Blueprint System, Kevin continually scours research and analyzes the 3 terabytes of running data from his lab to find the most optimal methods to help runners be at their best. He's undergone meniscus removal and repair himself and recognizes the physical and mental toll the recovery process can take — and, he knows the in's and out's of what a successful return to running and training looks like.
Frequently Asked Questions
I had my meniscus surgery a year ago, but I'm still not able to run my pre-surgery mileage. Can I still join?
Yes! This course is for anyone looking to return to running after meniscus surgery — and that can mean the first mile or the 500th! Whether you're still struggling with pain and stiffness even after "returning to running" or you've just been cleared but don't know where to start, the information in this course will help you run safely and confidently with minimal risk of reinjury.
Will an online program actually be able to help me? I went to PT in person, and it seems like something you need to be there for.
I am confident that this program will provide you with the tools and knowledge necessary to safely return to running after meniscus surgery. I've worked with runners from around the world — many of them without ever meeting face to face! — and have been able to eliminate decades-long pain and limitation. The principles we'll be discussing in the course are fundamentals about how to run safely and confidently, including self-tests for your knee, specific exercises for strengthening, and the drills necessary to run in the safest way possible. All of that is possible without any massage or hands-on work!
I feel like I've tried everything. How do I know this will work?
While there are no true guarantees in life, after working with runners for more than a decade and successfully creating The Running Blueprint (which has helped more than 800 runners worldwide), I'm confident this program will help you regain the strength and confidence in your knee that you're currently missing. If other treatments or conventional physical therapy hasn't worked before, I'm not surprised. It's typically because the focus was returning your knee to "normal" function...and not to the levels of fitness you need for running. Fast forward, and when problems start to pop up, you get stuck in symptom-management mode. All because the reason you were injured in the first place was never addressed — and those same issues resurface when you return to running again. Research has proven that there are specific, measurable points to use when returning to run. And when you know what those are — YOU control your return to running journey — not your knee. In RUN SAFE - RUN STRONG: Your Ultimate Guide to Running After Meniscus Surgery and Beyond — I lay out ALL the data for you, introduce specific exercises, and tell you how to test your knee all on your own, and when it's safe to progress in the program.